Clarendon Estate, Nile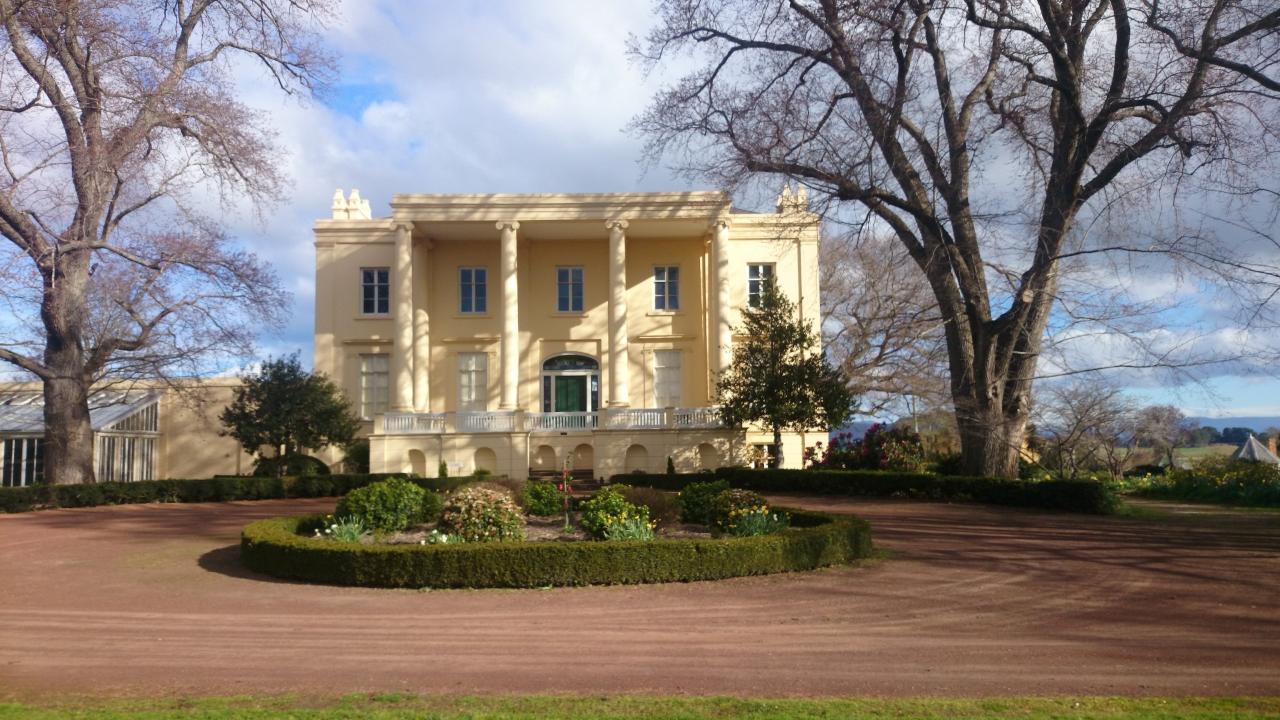 Duration: 2 Hours
Location: Evandale, Tasmania
Set in 7 hectares on the banks of the majestic South Esk river near Launceston, Clarendon is believed to be Australia's grandest historic rural estate. This magnificent Georgian house with Italianate facade and servants' quarters, is surrounded by extensive gardens, farm buildings and parklands.
Clarendon was built for wealthy wool grower and merchant, James Cox, who lived here with his second wife Eliza, the daughter of Tasmania's first Lieutenant Governor. Together they raised a large family as he built the estate up to over 40,000 acres.
Visitors are invited to experience the extensive house and grounds of Clarendon Estate at their leisure, taking in Elm Avenue and the walled garden and parklands. Entry includes access to a unique shearing shed, a magnificent stone barn currently housing an exhibit of recently restored coaches and carriages, the stables, the blacksmith's shop and a service wing incorporating a bakery and a dairy.
Clarendon's dining and drawing rooms currently house a rare collection of authentic costumes from the early colonial era, including ball-gowns, wedding dresses, day frocks and mourning attire. Access to all this and more is included in the entry fee.
Clarendon is currently closed for winter and will reopen in the first week of September 2022,
Terms & Conditions of Entry.
· Wear a face mask indoors
· Practice social distancing
· Use safe hygiene practices
· Don't visit if you are feeling unwell
· Prebook your visit wherever possible
We thank you for helping to keep properties open and the community safe.