Narryna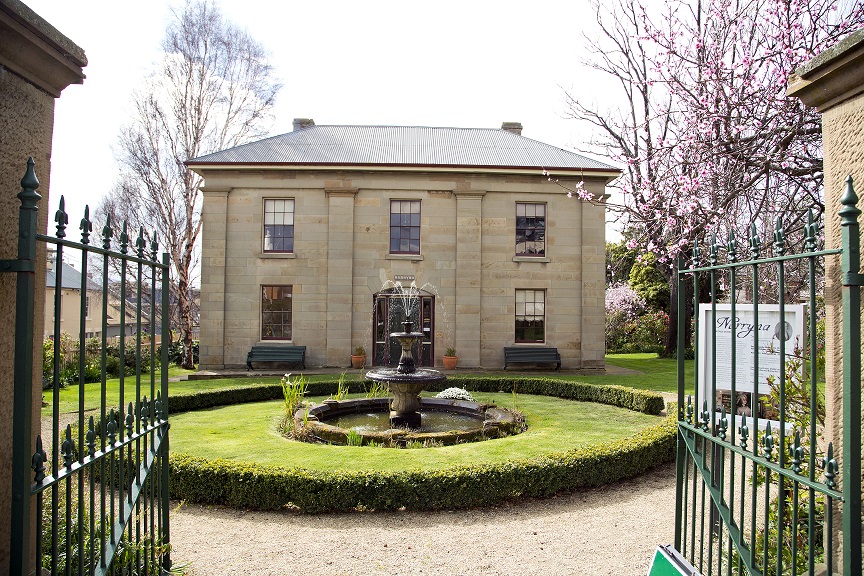 Narryna is a merchant's house linked to the origins of Salamanca Place and Battery Point. The fine Greek Revival town house was built by Captain Andrew Haig in 1835-40.
Haig was originally a Calcutta-based merchant who traded with China through Canton (Guangzhou). Haig purchased the landholding in 1824. In 1834 Haig built warehouses facing Salamanca Place and set up as a merchant, shipbuilder and whaler. He was forced to sell up after an economic downturn hit the Australian colonies in 1842.
Narryna was later home to businessmen and women, lawyers, politicians and bankers.
In 1955 Narryna became Australia's first folk museum, thanks to local residents who assembled a collection redolent of Hobart's mercantile and maritime histories.

Step into Narryna for a rich experience of early colonial life. Narryna is a community museum, founded in 1955, now managed under the auspices of the Tasmanian Museum and Art Gallery.
You may also like to take the free web-based tour of Battery Point. Go to: www.batterypointwalk.com.au
Open Tuesday to Saturday, 10:00am – 4:30pm. Monday group bookings only.
Closed Tasmanian public holidays including Good Friday, ANZAC Day, Christmas Day and Boxing Day.
Admission
Adult $10
Concession $8
Child (non-student) $4
A joint ticket for Narryna and Markree is available: Adults $16 and concessions $14.
Enquire about our group booking rate, school education programs and events.
103 Hampden
Road, Battery Point
(03) 6211 2791